Let It Out!
Shameless Singing helps you remove vocal limitations, gain confidence, and maintain a healthy voice so that you can sing in ways beyond what you can even now imagine. Unleash your voice.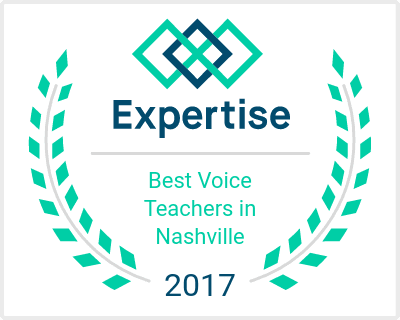 LISA HAUPERT is no ordinary voice coach. She extracts the most current information from vocal science, peak performance, and human learning theory. Then she stirs together two decades of experience coaching clients and other singing teachers from around the world with empathy, humor, intuition, and compassion. She adds a pinch of industry connections. What comes out is a distillation that enables her clients to sing, perform, and succeed in ways beyond what they can even imagine.
Over the past 2 years, Lisa has taught more than 75 other singing teachers how to become GREAT singing teachers through the 20-hour Be A Singing Teacher course and one-on-one mentoring.
Lisa's clients get what they need and want to unleash their voice to become the best singers and performers they can be.
Singing Our Praises
Lisa Haupert blends groundbreaking vocal science and benevolent tutelage into a wickedly effective method of connecting my production clients with the very best of their vocal potential, be it studio or live performance..

-

Shane Adams

, GRAMMY nominated president of Artist Accelerator – Nashville, TN

As a speech-language pathologist, vocologist and singer, I highly recommend Lisa's Be A Singing Teacher course. Lisa's teachings are grounded in evidence-based practice and current, scientific research. But don't get me wrong: even though the science is serious, the lessons are also really fun! You may be learning the physics behind formants one minute and analyzing Cher's unique sound the next. BAST is the perfect blend of science and art.

-

Mandy Politziner

, Vocalist, Speech Language Pathologist – Broomfield, Colorado

I choose Lisa as a singing coach because she's capable to orientate me and give me the tools I need fast and efficiently. I feel very motivated and my singing has improved wonderfully, even though we are thousands of miles away!

-

Delfina Gómez Quiroga

, Jazz Singer, – Buenos Aires, Argentina

Thank You for the great lesson and perfect tools for singing my new song with ease in a choice of 8 keys!!!

-

Louise Lambert

, JVocalist, Songwriter and Voice Coach – Maui, Hawaii

Lisa, one day after our lesson and I'm in the practice room with a huge smile! The techniques you shared with me yesterday have really helped my routine a great deal already. I'd love to get together again sometime in the near future. I'll definitely be in touch. I just wanted to write to thank you again and share with you how much of a difference I notice today when I'm conscious of the things you taught me

-

Jason Moore

, Saxophone Instructor, Yoga Instructor, and AuthorAsheville, NC

When I found Lisa I finally found the singing coach I was looking for.

She has an in depth knowledge of vocal technique that helps me build and protect my voice AND empathy that allows her to understand me as an artist. Lisa gets that I must marry my technique to my style in order to stand out from the crowd. Lisa delivers application of technique in such a clear way that you're always moving towards the end goal of delivering a breathtaking performance.

-

Mark Shields

,singing teacher, singer, song writer, guitarist - Vancouver, Canada

"My casting opportunities have expanded exponentially since studying with Lisa!

I had always been cast as the belter. After working with Lisa I discovered the many nuances of my voice and ended up getting cast as Maria in The Sound of Music! She helped me understand how to play my vocal instrument. She understands the science of the voice, and is able to communicate her knowledge in a vernacular that is easy to grasp, and performance centric."

-

Lisa Bryant

, singer; actor; choreographer; and theatrical educator

LISA HAS PROFESSIONAL AND PERSONAL INTEGRITY I COMPLETELY TRUST.

I have known her for over 10 years. A singer is like an athlete AND an artist. An athlete trains his muscles to make the most out of his ability. An artist needs a coach to guide him to find and connect with his feelings and the essence that makes him different. Lisa is the COMPLETE COACH for singers. It's an honor to work with her and it's my pleasure to recommend her to everybody who wants to get the best training there is.

-

MIGUEL MANZO

International vocal coach; performer; vocal instructor for Academia in Mexico; vocal instructor for Operación Triunfo in Spain and Argentina

Voice lessons with Lisa Haupert are like "vocal performance therapy"!

She knows how to get you to apply vocal technique in performance and understands the psychological hang-ups singers may experience. Lisa's professional encouragement and infectious positivity have been my saviour on many occasions. After my lessons with Lisa, I always feel vocally and mentally refreshed, ready to tackle my next challenge as an entertainer.

Ariana Whitlow

,singer, dancer, actress, Edmonton, Canada

I was able to take my singing to a whole other level with Lisa.

Before everyone just shrugged when I sang; now I get compliments and applause. Now I have a wider range, I don't make funny faces, I have better tone and most importantly, I enjoy singing even more. Recording the lessons causes me to not miss anything and I know exactly what to practice. Five years later I am still working with Lisa and continuing to grow.

-

Paul Chris Flanders

, Singer, mandolin and guitar player, Asheville, NC

You will be surprised and delighted at what is possible to achieve with the right input!

I had been singing professionally for nearly two years when I had my first lesson with Lisa. It is no exaggeration to say that this was a turning point in my career as a performer. Her non-judgmental, holistic, and empathic style helped me build confidence quickly and I noticed improvements after every lesson. Whatever your aspirations as a singer might be, and whatever level you are currently at, I recommend Lisa as a singing instructor, wholeheartedly and without reservation.

-

Johnny Walker

, Founding director of ASAP! Association of Street Artists and Performers